ANTHIR
Anthir A.B.E.E., located outside of the city of Agrinion in Aetoloakarnania, Western Greece, is experimenting, producing, and processing organic Medicinal and Aromatic Plants (MAPs), in the form of dry herbs, extracts and essential oils.
ABOUT ANTHIR
In Greece the local aromatic and medicinal plants have been used and were subject of trade from antiquity. Dioskouridis (1 A.D.) was the most famous pharmacognosist - pharmacologist of antiquity.
The soil and climatic conditions of our country favor the growing of aromatic and medicinal plants giving excellent quality products. The greek flora is very rich in different species and includes an important number of rare plants that flourish only in Greece.
Understanding the value of that heritage we designed an integrated vertical production and processing unit for Aromatic and Medicinal Plants with purpose, to get involved to all fields of these plants: production, processing of dry herbs, extracts, essential oils, pharmaceuticals and research.
We conduct industrial research, with subject the study on the properties of the greek plants and herbs, and the use of them in the food, pharmaceutical and cosmetics industry.
OUR BUSINESS ACTIVITY Browse Our Selection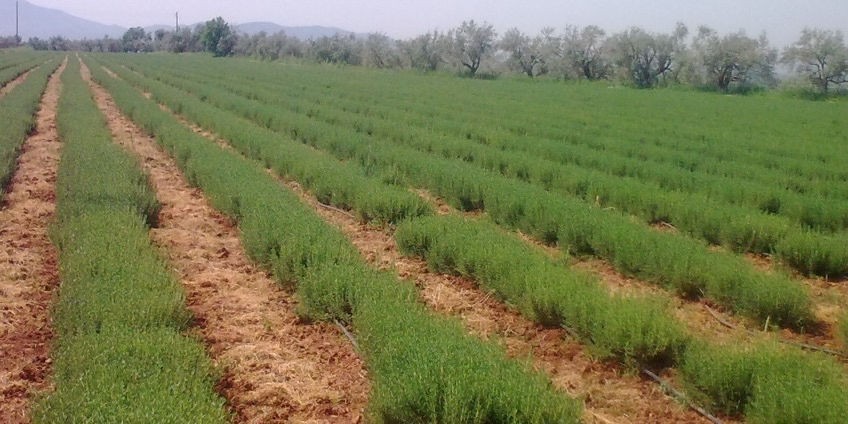 Cultivations
Strictly Organic
In a vertical integrated production, our company is involved in all stages of the production chain from the development of the multiplying material to the crop.

Herbal Teas & Flavoring Herbs
High quality natural products
With the use of modern equipment and the application of ISO 22000 system, our products are processed in controlled hygienic and safety conditions, while at the same time respecting the environment.
The quality of the products is an important element for the development of the company.
Our products abide by the specifications described in the directives initiated by the European Pharmacopoeia (Ph.Eur.) and the World Health Organization (WHO).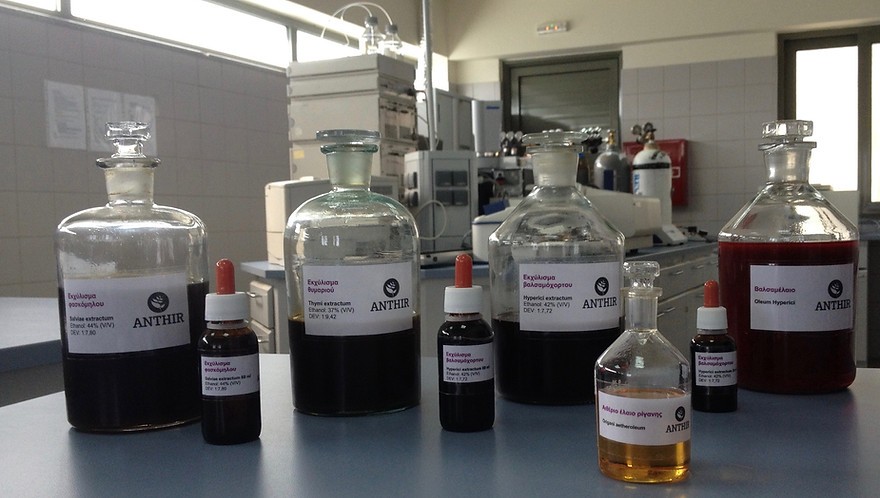 Extracts
The essence of the herbs
Extracts may stand for plant tinctures and dry extracts but also essential oils or oily macerates. Also purified single substances are extracted in the first step. In our laboratory but also in external laboratories our extracted products are analysed to prove the conformity with their specific monographs or requirements of the costumer. 
We have designed and implemented a comprehensive system of Quality Assurance (QA), incorporating GMP and thus Quality Control (QC) fully documented with periodic audits.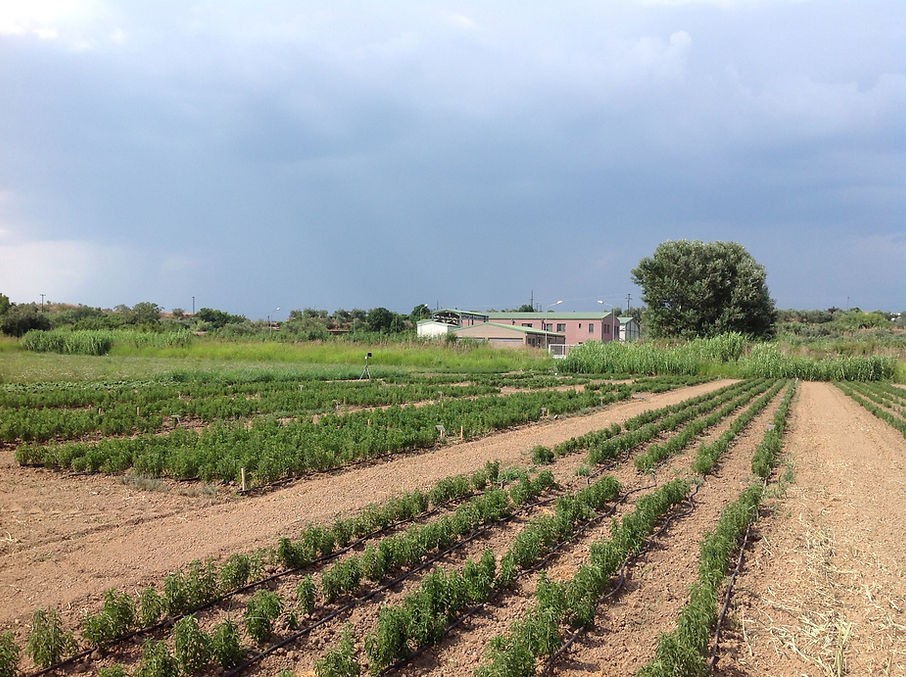 R&D
Experiments & Laboratory
On our experimental fields we are searching for new crops but also experimenting for the improvement of agricultural techniques like irrigation, fertilisation or weed control.
In our laboratory besides quality control we are developing new products and participating in research programs, cooperating with companies and universities mainly from Greece but also from abroad.